Snow Removal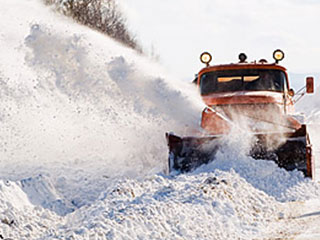 New York gets an average of 3-4 feet of accumulated snow every year. This is a burden for most property owners since they must clear their properties of snow and ice to avoid inconvenience and accidents. If neglected, it may cause serious damage to roofing, landscape features, and other outdoor structures. A heavy snowfall can also hamper your normal daily activities, especially if you are a business owner. To avoid these problems, you need to adopt a sensible snow removal plan. You should also rely on professionals to remove the accumulated snow from your property. They have proper training and appropriate equipment so they can work fast and provide efficient service.

One local company that you can trust when it comes to snow removal jobs is Vinny & Son Contracting Corporation. Our company is one of the most sought-after service providers in Queens, NY and surrounding areas. Property owners choose us over other contractors because of our decades of experience in this field. We have skilled and dedicated people, complete tools and equipment, and the ability to work on large projects. When you call us for an emergency job, we immediately send our team to your location fully equipped with the right tools and equipment. They also bring with them the necessary supplies to ensure fast completion of the job. Aside from our prompt service, we also offer 24/7 service to those who need emergency assistance. Please call (718) 539-0524 now.


Snow Plow
A snow removal task will be successful if your contractor uses the right kinds of tools and equipment. The most important tool in snow and ice management is the snow plow. This equipment, when operated by a properly trained crew, can clear your property of snow in no time. Most contractors use different types of plows to improve work efficiency. They may use straight plows, V-plows, or the pushers or containment plows. A V-plow is typically used for hard-packed snow and deep drifts. The straight type is basically used to move snow away from your property or building. Meanwhile, a box plow will help in the immediate removal of snow from your property. These pieces of equipment can be attached to a skid-steer loader, compact utility tractor, pick-up truck, or all-terrain vehicle. A reliable contractor will include these in their inventory to cater the needs of all types of clients.


Snow Removal Services
Are you tired of getting subpar snow removal services? Are you one of those who are not satisfied with the services of their current service provider? If yes, it's time to look for other service providers in Queens, NY. Hire people who are reliable, trustworthy, and well-experienced in this particular job. Aside from snow plows and other heavy-duty equipment, you should also look at their capacity. Do they have enough number of equipment for large areas? Can they serve several clients at the same time? The answers to these questions will help you choose the right service provider.


Snow Plow Contract
Opt for a snow plow contract if you want a hassle-free winter season. The best solution to your yearly problem is to sign a contract with a reliable snow removal company. You will get prompt service, pay lower service fee, and be assured of efficient removal of snow and ice from your property. At Vinny & Son Contracting Corporation, we encourage you to try our comprehensive snow and ice management program to enjoy the benefits mentioned above.

"MORE ARTICLES"
Decorative Concrete
Pavers
Retaining Walls
Sidewalk Violations
Masonry Contractor