Services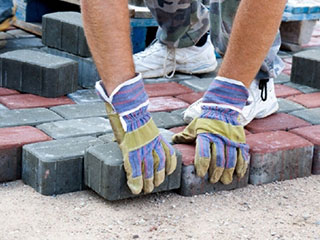 We know that the state of New York has many home improvement companies. But what makes us different? Vinny & Son Contracting has all the necessary qualities that you need in a reliable home improvement contractor.

With over 30 years of experience, our company has been able to establish a name in the construction and landscaping industry. We always provide our clients with quality products and superior workmanship. We are also fully licensed to offer various home improvement and landscaping services.


French Drains
Too much accumulation of water on the ground will make soil soggy and muddy. These conditions can potentially ruin a garden and may also pose health risks to people. You can prevent these problems by installing an effective drainage system such as the French drain. French drains are trenches dug into the ground that redirects the flow of water from areas you want to keep dry. You need the help of professionals when installing this drainage type to ensure its proper functioning. Read More About French Drains »


Finished Basements
Your basement finishing project may require major changes and installation of new fixtures and amenities. Doing the task in a DIY manner may not give you excellent results. Your best option is to just let professionals like us handle the job. Vinny & Son Contracting has all the resources to work on basement finishing projects. As licensed contractors with decades of experience in the industry, we are the best people to hire for this major home improvement job. Read More About Finished Basements »


Brick and Stone Works
Every brick and stone that we install is a work of art intended to last a lifetime. Here are a few specific services that we provide and the reasons why we use them in our brick and stone works:


Retainer Walls and Brick Fence. Retaining walls can create more useful areas around the landscape; while a brick fence can have that classic look that will easily enchant everyone. Read More »
Block Work/Masonry. Concrete blocks are versatile, making them the common choice in masonry construction. We can also work with other blocks like dense concrete, lightweight concrete, aerated blocks, and the like. Read More »
Interlocking Pavers. These are as versatile as concrete blocks. However, they are more elegant and durable. Pavers are also easy to install and repair. Read More »
Building Outdoor Living Spaces
Extend your living space outdoors. At Vinny & Son Contracting, we can create various functional outdoor living spaces. They may include but are not limited to the following:


Patios. No need to be enclosed in the living room or your bedroom all the time. Enjoy a change in the scene while breathing in fresh air. Read More »
Pool Decks. Add a deck around the pool, and it will be more functional than ever. After all, fun is not only when soaking in the water but also when soaking in the sun. Read More »
Outdoor Kitchens. Forget about the typical barbecue that can cook nothing but barbecues. Have a full-fledged kitchen instead. Read More »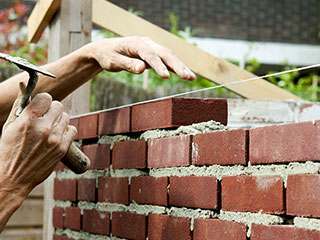 Home Improvement
Our team can also help you in completing that much-needed improvement in your home. From simple remodeling to major home additions, we can handle them well.



Demolition, Renovation, and Other Works
Demolition and renovation entail more work. But, sometimes, these tasks are the best solution for achieving a better and more functional home.
Bathroom and Kitchen. Remove the clutter and change the old design by building a new bathroom and a kitchen from scratch.
Basement. Basement built poorly? Don't worry. We will create a new living space without compromising the basement's functional purpose.

As long as it is about home improvement, Vinny & Son Contracting is the company to go. Tell us what you want and need. We will be there to provide you the right solution at the right price.